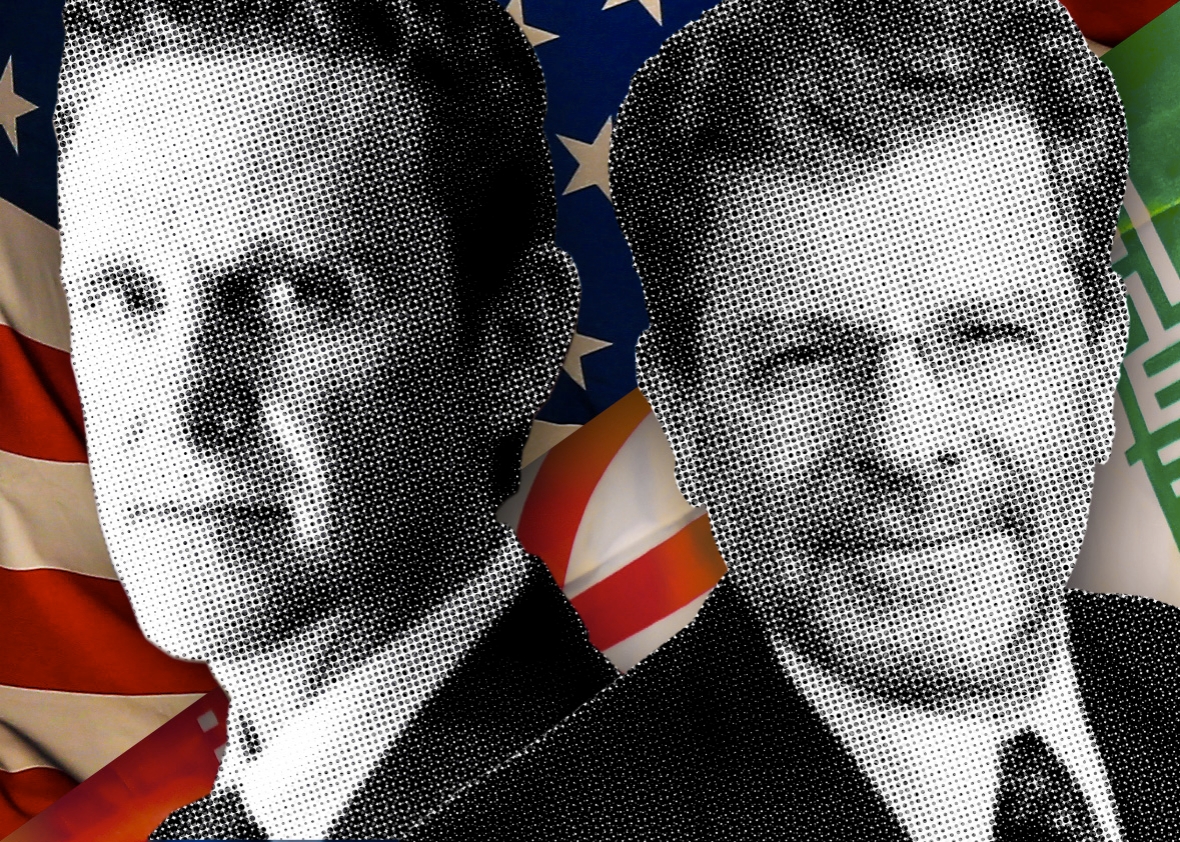 Pulling strings: Mark Dubowitz and Clifford May.
T
he American Israel Public Affairs Committee, the so-called
800-pound gorilla
, is the big player in lobbying against the nuclear weapons agreement that the United States and five other countries signed with Iran. When it comes to influencing members of Congress, AIPAC has the access to financial contributors with which to reward the compliant and pressure the
recalcitrant
.