Lady Warsi announces on Twitter that she is standing down because she can no longer support government policy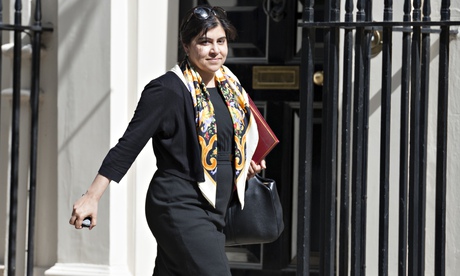 Lady Warsi has resigned saying: 'I can no longer support government policy on Gaza'. Photograph: Lee Thomas/Zuma Press/Corbi
Lady Warsi, the senior Foreign Office minister, has resigned from the government in protest at its policy on Gaza, describing it as "morally indefensible".
Warsi
announced her departure on Twitter
on Tuesday, saying: "With deep regret I have this morning written to the Prime Minister & tendered my resignation. I can no longer support Govt policy on #Gaza."
In her
resignation letter
, Warsi said the government's "approach and language during the current crisis in Gaza is morally indefensible, is not in Britain's national interest and will have a long term detrimental impact on our reputation internationally and
domestically
".